Church of the Good Shepherd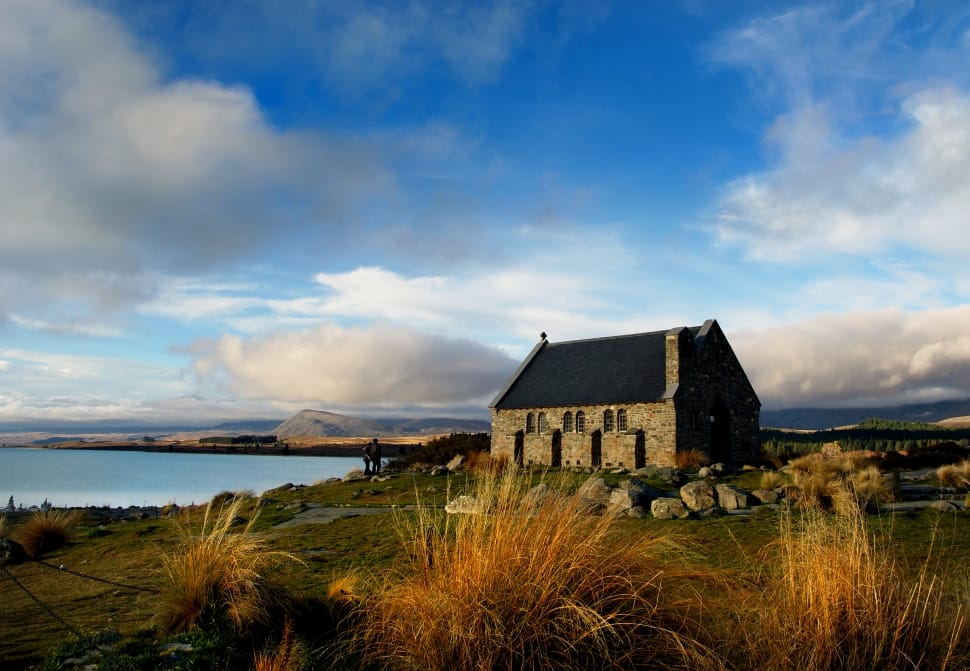 Public Domain
License to use Creative Commons Zero - CC0
Description of this image:
The Church was built in 1935 as a place of worship for the pioneer families of the Mackenzie country. Congregations of the 3 main Churches worship regularly in the Church, which offers awe inspiring views of the lake and mountains through the altar window. The foundation stone was laid by HRH the Duke of Gloucester, on January 15, 1935. The builders of the Church were instructed that the site was to be left undisturbed, and that even the matagouri bushes surrounding the building were to remain. Rocks which happened to be on the wall lines were not to be removed. The stones for the wall were to be procured within a radius of 5 miles of the site, and were to be unchipped and in their natural condition. The Church of the Good Shepherd is interdenominational and services are held regularly throughout the year.
Tags of this image:
Compress image:
Basic information of this image:
Original size:
2400 x 1662
Format:
jpg
File size:
988.96KB
Resolution:
1080P
Uploaded:
Dominant color in image:
Tips:
This image is royalty free for personal and commercial use, You can copy, modify, distribute and perform the image, all without asking permission. But we would appreciate if you could place a link refer to peakpx or spread it in social media. You can paste HTML code below into your blog or website:
Our "SmartResize" technology can intelligently detect the main part of this image and crop it to any wallpaper sizes, you can apply resolutions below to download wallpaper that matches your device.
Select resolution to download this image as HD wallpaper, your screen resolution is :
Customize wallpaper resolution: