Pied stilt (Himantopus himantopus) NZ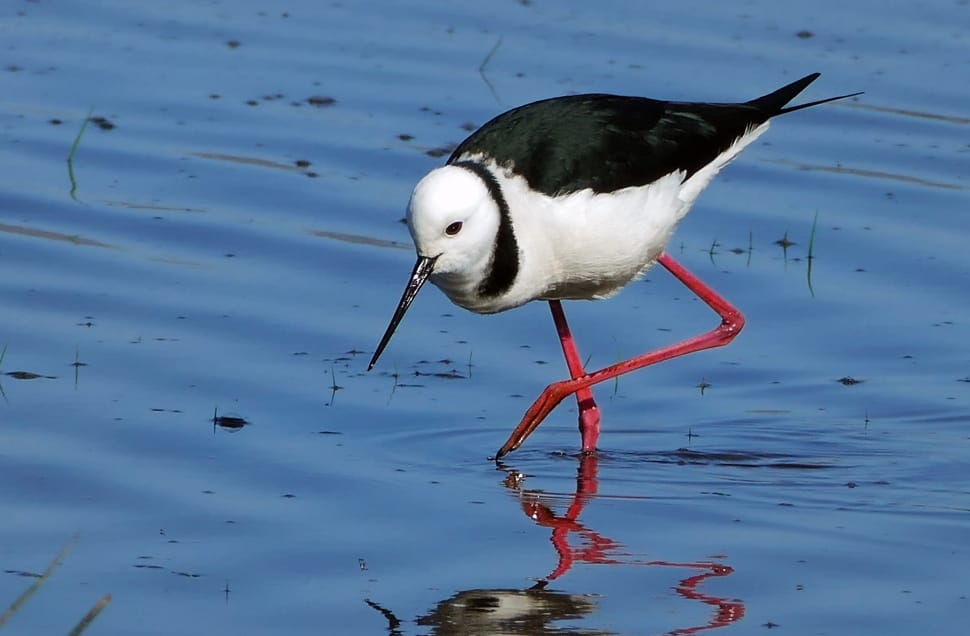 Public Domain
License to use Creative Commons Zero - CC0
Description of this image:
Pied stilt Slim and graceful, pied stilts (Himantopus himantopus) can be seen in their hundreds at major estuaries and lakes during autumn and winter, before they fly to their breeding grounds in late winter–early spring. They are black on the crown, nape, back and wings, and white elsewhere. They weigh 190 grams and measure 35 centimetres. A self-introduced species that arrived relatively recently (perhaps around 1800) from Australia, the pied stilt has flourished in New Zealand. – a favourable food supply was released when lowland forests and scrublands were converted to pasture. By 1993 there were around 30,000 birds.
Tags of this image:
Compress image:
Basic information of this image:
Original size:
2871 x 1883
Format:
jpg
File size:
549.19KB
Resolution:
2K
Uploaded:
Dominant color in image:
Tips:
This image is royalty free for personal and commercial use, You can copy, modify, distribute and perform the image, all without asking permission. But we would appreciate if you could place a link refer to peakpx or spread it in social media. You can paste HTML code below into your blog or website:
Our "SmartResize" technology can intelligently detect the main part of this image and crop it to any wallpaper sizes, you can apply resolutions below to download wallpaper that matches your device.
Select resolution to download this image as HD wallpaper, your screen resolution is :
Customize wallpaper resolution: