two shells open their mouths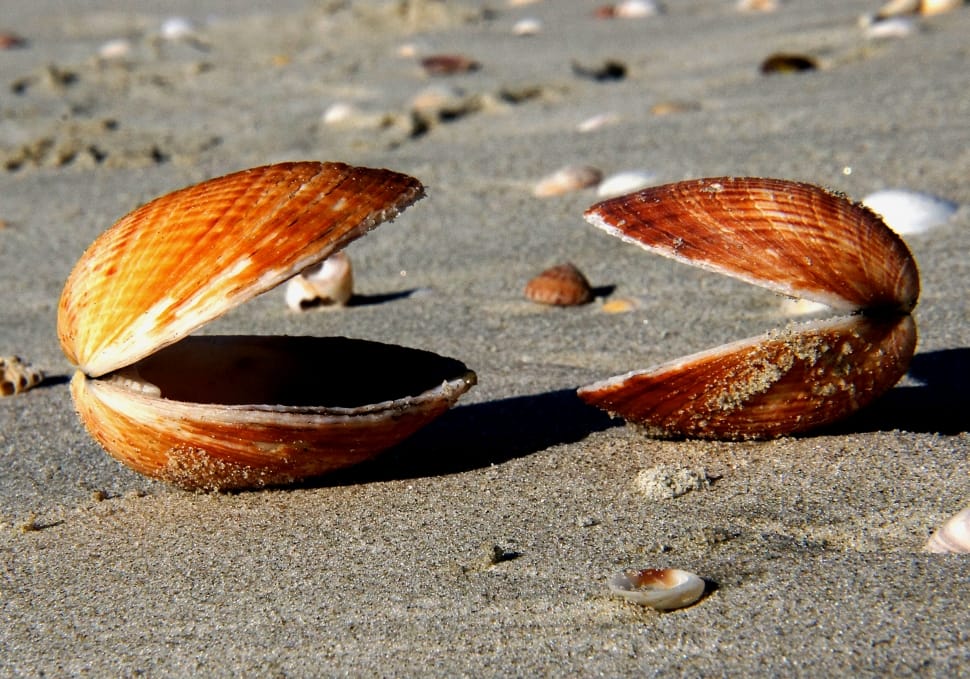 Public Domain
License to use Creative Commons Zero - CC0
Description of this image:
Cockle is the common name for a group of (mostly) small, edible, saltwater clams, marine bivalve molluscs in the family Cardiidae. Various species of cockles live in sandy, sheltered beaches throughout the world. The distinctive rounded shells of cockles are bilaterally symmetrical, and are heart-shaped when viewed from the end. Numerous radial ribs occur in most but not all genera. For an exception, see the genus Laevicardium, the egg cockles, which have very smooth shells.
Compress image:
Basic information of this image:
Original size:
2400 x 1682
Format:
jpg
File size:
1.34MB
Resolution:
1080P
Uploaded:
Dominant color in image:
Tips:
This image is royalty free for personal and commercial use, You can copy, modify, distribute and perform the image, all without asking permission. But we would appreciate if you could place a link refer to peakpx or spread it in social media. You can paste HTML code below into your blog or website:
Our "SmartResize" technology can intelligently detect the main part of this image and crop it to any wallpaper sizes, you can apply resolutions below to download wallpaper that matches your device.
Select resolution to download this image as HD wallpaper, your screen resolution is :
Customize wallpaper resolution: