Aoraki/Mount Cook. New Zealand.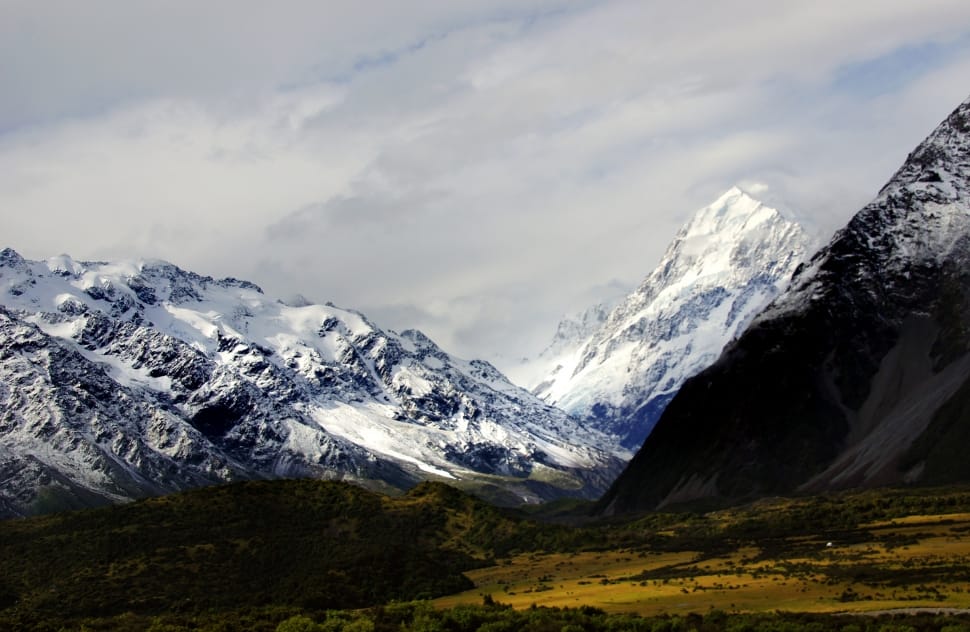 Public Domain
License to use Creative Commons Zero - CC0
Description of this image:
Aoraki/Mount Cook (70,696 hectares) is New Zealand's great alpine park. It has the highest mountains and the largest glaciers. Aoraki/Mount Cook village and all visitors to the park are dwarfed by the immensity of the landscape that surrounds them. Aoraki/Mount Cook was formally established as a national park in 1953 from reserves that were established as early as 1887 to protect the area's significant vegetation and landscape.
Tags of this image:
Compress image:
Basic information of this image:
Original size:
2400 x 1566
Format:
jpg
File size:
708.24KB
Resolution:
1080P
Uploaded:
Tips:
This image is royalty free for personal and commercial use, You can copy, modify, distribute and perform the image, all without asking permission. But we would appreciate if you could place a link refer to peakpx or spread it in social media. You can paste HTML code below into your blog or website:
Our "SmartResize" technology can intelligently detect the main part of this image and crop it to any wallpaper sizes, you can apply resolutions below to download wallpaper that matches your device.
Select resolution to download this image as HD wallpaper, your screen resolution is :
Customize wallpaper resolution: