TSS Earnslaw.Lake Wakatipu. NZ.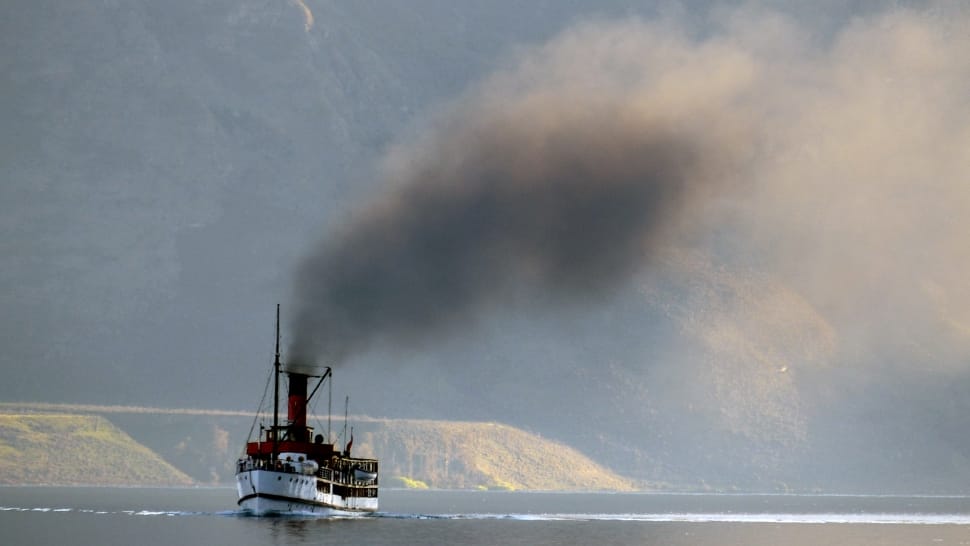 Public Domain
License to use Creative Commons Zero - CC0
Description of this image:
The TSS Earnslaw is a 1912 Edwardian vintage twin screw steamer plying the waters of Lake Wakatipu in New Zealand. It is one of the oldest tourist attractions in Central Otago, and the only remaining commercial passenger-carrying coal-fired steamship in the southern hemisphere Owner: Real Journeys Builder: McGregor and Company, Dunedin Laid down: 4 July 1911 Launched: 24 February 1912 Fate: In service General characteristics Displacement: 330 L/T Length: 51.2 m (168 ft) Beam: 7.3 m (24 ft) Draught: 2.1 m (6.9 ft) Propulsion: Twin screw steamer, two sets of triple expansion 500 horse power jet condensing steam engines Speed: 13 knots Complement: 11 crew, 389 passengers Notes: coal capacity 14 tons, boiler type and pressure=Locomotive style, 180lb per square inch.
Tags of this image:
Compress image:
Basic information of this image:
Original size:
3777 x 2128
Format:
jpg
File size:
1.66MB
Resolution:
2K
Uploaded:
Dominant color in image:
Tips:
This image is royalty free for personal and commercial use, You can copy, modify, distribute and perform the image, all without asking permission. But we would appreciate if you could place a link refer to peakpx or spread it in social media. You can paste HTML code below into your blog or website:
Our "SmartResize" technology can intelligently detect the main part of this image and crop it to any wallpaper sizes, you can apply resolutions below to download wallpaper that matches your device.
Select resolution to download this image as HD wallpaper, your screen resolution is :
Customize wallpaper resolution: