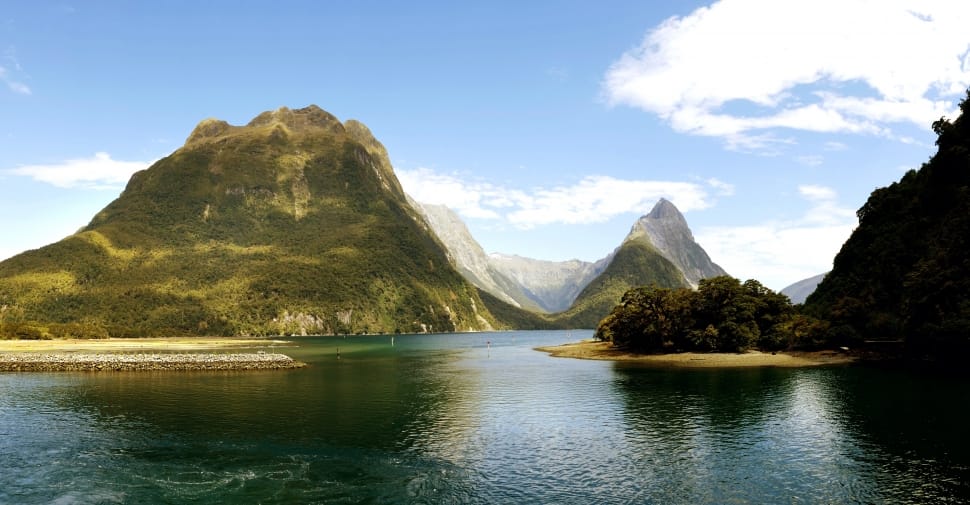 Public Domain
License to use Creative Commons Zero - CC0
Description of this image:
Milford Sound is by far the best known of all of the fiords and the only one that can be accessed by road. It is approximately 16km from the head of the fiord to the open sea, which means visitors can comfortably travel the length of the fiord to open ocean and return on one of the many cruise options available in 1½ to 2 hours cruising time. Visitor to Milford Sound will not be disappointed. It is truly spectacular, with scenery that has remained unchanged throughout the ages. In 1883 Explorer James Hingston wrote "For thousands of feet upwards the eye looks upon straight cut rocky frontages, not worn smooth by time, or by wind or water, but as sharply defined and as fresh looking in all respects as if riven asunder but yesterday by the stupendous wedges of Titanic Masons." James Hingston 1883
Tags of this image:
Compress image:
Basic information of this image:
Original size:
4000 x 2083
Format:
jpg
File size:
1.87MB
Resolution:
2K
Uploaded:
Dominant color in image:
Tips:
This image is royalty free for personal and commercial use, You can copy, modify, distribute and perform the image, all without asking permission. But we would appreciate if you could place a link refer to peakpx or spread it in social media. You can paste HTML code below into your blog or website:
Our "SmartResize" technology can intelligently detect the main part of this image and crop it to any wallpaper sizes, you can apply resolutions below to download wallpaper that matches your device.
Select resolution to download this image as HD wallpaper, your screen resolution is :
Customize wallpaper resolution: